Whether you're buying a house or renting, one of the first things you need to do when moving to Nashville, TN is setting up utilities. While the cost of living in Music City is on the rise, mostly due to rising rent and home prices, you'll still find that Nashville utilities are affordable and slightly below the national average!
The average cost for utilities in Nashville, TN is $151.85. That's slightly lower than the U.S. median utility bill of $157.
Ready to find out how to set up Nashville gas and electric service? Here's an overview of each Nashville utility company, how to start service, how to pay your bill, and contact information.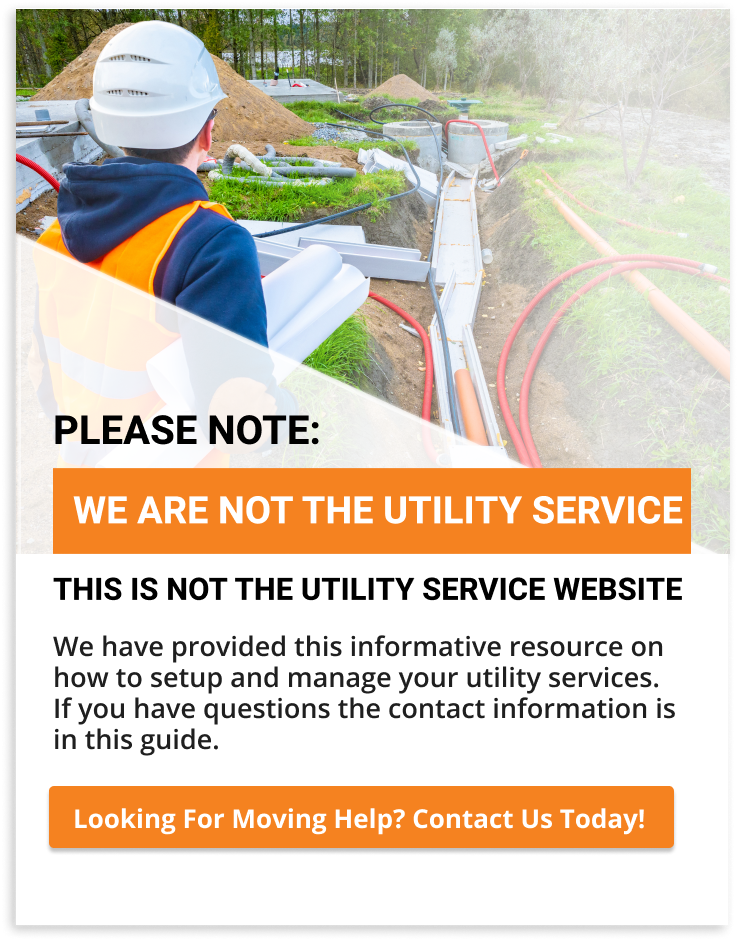 Nashville Electric Service (NES) or NES Power is the largest Tennessee electric company and one of the country's largest public electric utilities. NES Nashville provides electricity to over 370,000 homes in Middle Tennessee over 700 square miles including all of Nashville and Davidson County and portions of the six neighboring counties. NES Nashville Electric Service buys its electricity from the Tennessee Valley Authority (TVA), a federal utility.
You can see NES Energy rates here.
Start Nashville Electric Service
You can start NES Nashville, TN service in person or over the phone. Note that NES Power requests that you contact them at least one business day in advance to start, stop, or transfer service.
Call Nashville Electric Service at (615) 736-6900 Monday to Friday, 6 am to midnight or Saturday 7 am to 5 pm to setup and start service. You can also visit their Customer Lobby location below Monday to Friday, 8 am to 6 pm.
There will be a non-refundable $20 connection fee on your first bill. There is also a Nashville Electric Service deposit of $250 necessary to start electric service unless you pass a credit check.
NES Bill Pay
You have several options for Nashville Electric Service bill pay. The easiest option is to pay online with no fees.
Click here for the Nashville Electric Service login. After logging in, select the NES Pay Bill option to pay for free with your checking or savings account. You can also enroll in AutoPay.
Don't have an NES online account? Make one-time payments online with the guest pay option. Click here for online NES bill pay without logging in. You will need your NES account number and there is a convenience fee of $2.25.
Here are other options for Nashville Electric Service bill pay:
Call Nashville Electric Service to pay by phone. The Nashville Electric Service phone number is (615) 736-6900.
Mail a check or money order with the bill stub to Nashville Electric Service, P.O. Box 305099, Nashville, TN 37230-5099
Pay in person at an Enbright Credit Union branch in Donelson or Hendersonville or regional Kroger and Walmart stores with a convenience fee.
Pay in person at the NES Customer Lobby. Only checks, money orders, and cash are accepted, not debit/credit cards.
Pay with Apple Pay through KUBRA EZ-Pay.
Set up automatic transfers through NEAT.
NES Customer Service & Contact Info
Piedmont Natural Gas Nashville is a subsidiary of Duke Energy. Founded in 1950, it was purchased by Duke Energy in 2016. Piedmont Gas has more than one million customers in Tennessee, South Carolina, and North Carolina. Along with supplying natural gas to Nashville residents, Piedmont Gas offers assistance with installation, repair plans, and financing options and help finding a contractor if you want to upgrade your home to natural gas.
You can see Piedmont Natural Gas Nashville, TN rates here.
Start Nashville Natural Gas Service
It's easy to start Nashville gas service with Piedmont Natural Gas. You can complete the process online.
Click here to request new natural gas service. You will see a list of available appointment times after providing the service address and verifying your identity.
You must have active Nashville, TN utilities before turning on natural gas. This means electricity and water must be on at the service location to set up gas service.
A Piedmont natural gas deposit may be required if you do not have satisfactory credit or owe debt to a natural gas utility. If a deposit is required, the maximum amount is an estimated two months of billing.
Piedmont Natural Gas Bill Pay
The easiest Piedmont Gas bill pay option is online bill pay. Click here to set up an online account for free with no additional charges. There is also a free Piedmont Natural Gas bill pay guest option to make a one-time payment without a Piedmont natural gas login. You will need your account number.
Here are additional ways to pay your Piedmont Natural Gas bill.
Enroll in Automatic Bank Draft to have your payment pulled directly from your bank account every month.
Pay by mail by sending a check or money order with your bill stub to Piedmont Natural Gas, P.O. Box 1246, Charlotte, NC 28201-1246
Pay by phone with Speedpay by calling 1-866-316-3356. There is a $3.50 processing fee.
Pay in person by visiting an authorized pay station. Click here to see Piedmont Natural Gas payment locations. You can also pay your bill at a Walmart location.
Piedmont Natural Gas Customer Service & Contact Info
The City of Nashville's Metro Water Services department is the water, sewer, and stormwater utility for the city. Metro Water has two water treatment plants: The K.R. Harrington Water Treatment Plant which provides more than 200,000 customers with clean drinking water and Omohundro Water Treatment Plant. MWS has three wastewater treatment plants: Whites Creek, Dry Creek, and Central.
Average Nashville Metro Water Bill
Your Metro Nashville water bill will include a fixed base rate, a volumetric rate based on metered consumption, and the Infrastructure Replacement fee (10% of your water service charges) plus 9.25% sales tax.
Nashville Metro Water rates increased 3% at the start of 2022. Current rates are below.
3-6 CCF: $3.75 water, $6.26 sewer
7-10 CCF: $4.50 water, $6.26 sewer
11+ CCF: $5.63 water, $6.26 sewer
This does not include base rate charges. The monthly water and sewer rate is based on meter size.
5/8" meter: $5.45 water, $8.72 sewer
¾" meter: $12.98 water, $38.56 sewer
1" meter: $16.36 water, $49.90 sewer
1-1/2" meter: $28.76 water, $97.13 sewer
There is also a monthly stormwater charge based on the impervious square footage of your property which ranges from $1.50 to $11.
You can use this rate calculator to estimate your Nashville water bill.
Set Up Nashville Metro Water Services Account
You can set up Metro Nashville water service by calling (615) 862-4600. You will need to pay a non-refundable fee of $25 fee to turn on water service with next day service or $35 for same-day service.
Metro Water Bill Pay
There are several Metro Nashville water bill pay options. You can pay your Metro Water Service bill online by registering for an account. The online MWS guest pay option requires your account number to make a one-time payment without logging in. Online payments can be made with e-check, credit, or debit card.
You can also pay at the Customer Service Lobby below which is open Tuesday and Thursday from 8 am to 4 pm. Finally, you can pay by phone by calling Metro Water Service at (615) 862-4600.
View this post on Instagram
Metro Water Services Nashville Customer Service & Contact Info
Metro Water Services is also responsible for waste services including solid waste removal and recycling after responsibility was transferred from Metro Public Works in 2021.
You are eligible for curbside trash and recycling collection if you live in a single-family home in Nashville's Urban Services District (USD). Residents of Nashville and Davidson County can also use Metro Convenience Centers and Metro Recycling Drop-off Sites. Convenience Centers allow you to drop off excess waste or waste that is not accepted through curbside pick-up.
You can use this tool to check your trash collection day based on your address.
Nashville Internet Providers
There are several options for internet providers in Nashville with speeds up to 1,200 Mbps!
Now that you know how to set up Nashville utilities, you're ready for your big move! Make sure you submit service requests to the Nashville utility companies at least a week before you move to set up a turn-on date. It's smart to make sure your electricity and water, at the minimum, are connected for the move-in.
Ready to take the next step planning your move? Call 6th Man Movers today to discuss your relocation and get a free, affordable moving quote from the best movers in Nashville.