There are a lot of negative outcomes that can arise when a business's downtime is prolonged–decreased profit, impatient clients, and even a decline in reputation. That's why it's wise to hire professional business moving services in Nashville with the experienced and professional crew necessary to get the job done. Throughout the entire relocation process, 6th Man Movers knows what it takes to ensure your business stays intact and operational.
On the lookout for the best office movers near you? Our locally owned and operated company has over a decade of office moving experience and conducts over 2,500 moves each year. It's our priority that your office gets moved on time and in the most convenient way possible. Our dedicated team provides smooth and stress-free office moving services for all of Davidson County and the Nashville Metropolitan Area.
Why Hire 6th Man Movers as Your Professional Nashville Office Moving Company?
There's a lot of planning, coordinating, and the overall time that goes into a successful office move. This can be a hair-tearing experience if you don't have a professional crew to help you out. Instead of handling all the heavy lifting, searching for the proper materials, and figuring out how to transport everything, allow a reliable Nashville office moving company to take care of all that thanks to their organized system and expert procedures. This extra hand will allow you to keep working, reduce stress on employees, have peace of mind, and even prevent injury.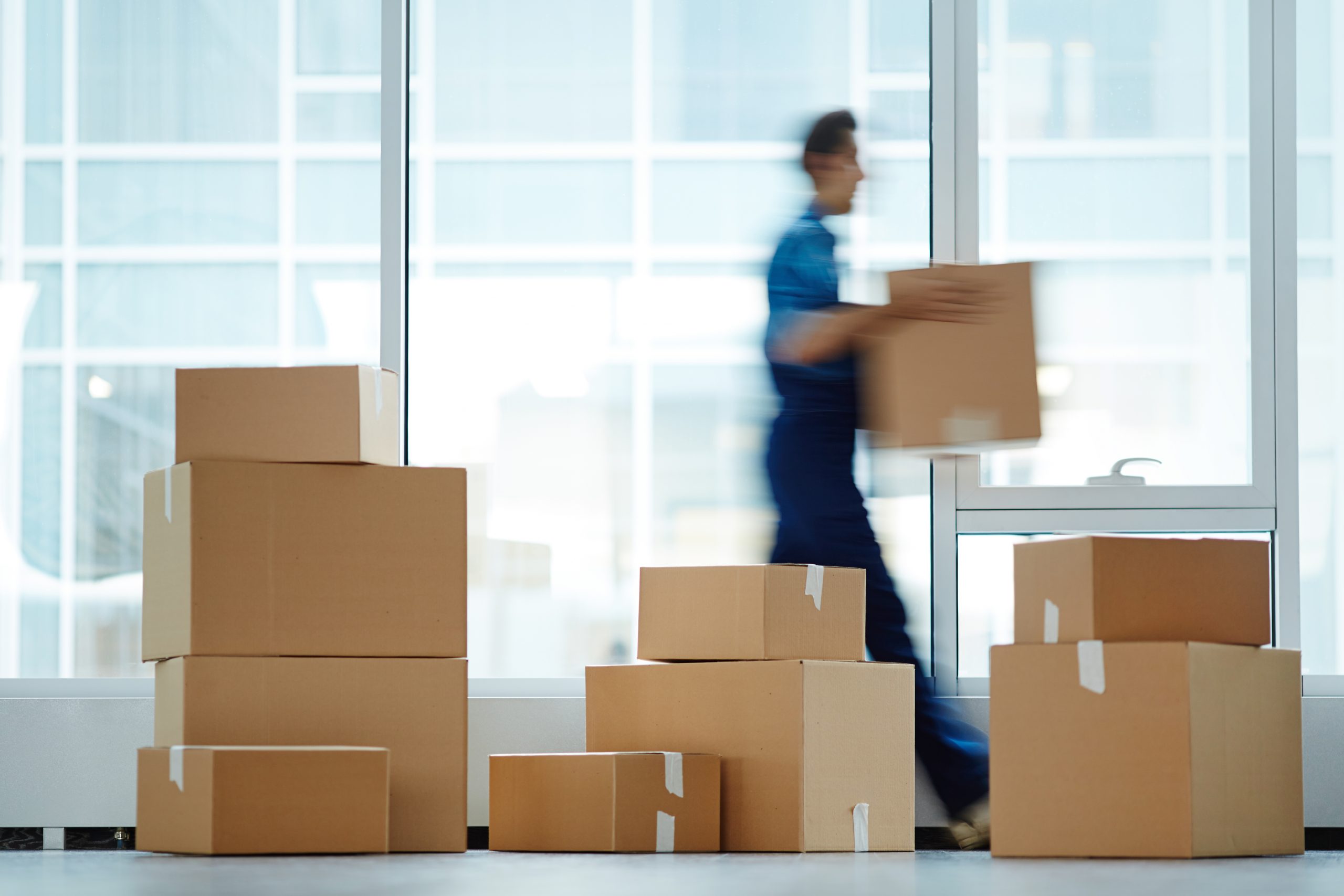 As a premier Nashville office mover we can assist with:
We'll load, transport, and deliver your office items to their new location in no time!
Have a larger-sized office to relocate? Our expert office movers will have the skill and expertise necessary to get the job done smoothly and on time.
Office equipment relocation
Your electronics and other office equipment will be safely packed, loaded, and transferred.
Office furniture relocation & assembly
We'll handle your office furniture disassembly and then assemble it at your new office location in the right spots.
Have your excess office supplies or furniture securely stored in our climate-controlled and 24-hour surveillance storage facility.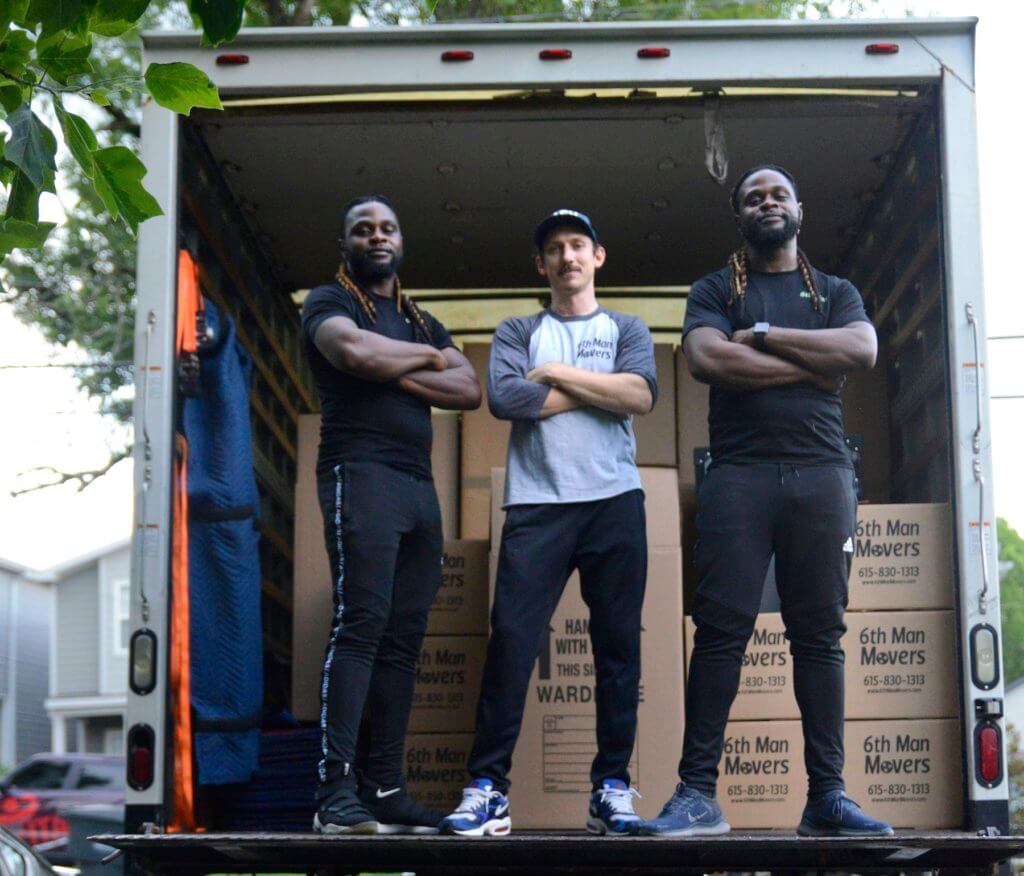 Office moving requires much more expertise and experience than most people realize. Every office move is different with its own sets of challenges– which is why we offer customized Nashville office relocation services. This is in order to meet all your unique needs, reduce downtime, and stay within your budget.
Searching for big to small office movers? For companies of all sizes, our office relocation coordinators develop an office move project plan for moving office equipment throughout the entire Nashville Metropolitan Area. We help thousands of employees receive stress-free office relocations by utilizing our specialized and up-to-date equipment such as:
Machine carts
Library carts
Floor protectors
Covers, blankets, and furniture pads,
Panel carts
Moving truck
Heavy-duty furniture dollies
Large equipment dolly
Straps for securing furniture & items in the truck
If you need packing help for your Nashville office move, our highly trained staff can help with disconnecting computer systems, unplugging fragile office electronics, taking down and rebuilding cubicles, packing telephone systems, and handling data wires. Adding packing services to your relocation package before the big day helps to lessen stress on employees.
Relocating your office, workstations, and employees does not have to be as overwhelming as it seems at first. Before the transferring day, our commercial office movers will develop a comprehensive office move project plan that involves an office relocation checklist. This will allow the move to go as fast, easy, and smoothly so your employees can get situated in their new workspaces as soon as possible.
Nashville Office Relocation Tips
You may have asked yourself "what are the best ways to relocate my business in order to save time, energy, and money?" Well, you can start by considering the following office moving tips:
Announce Your Move
Whether it's via mail or letter, let your employees know about the location change. To help you out, here's an office relocation announcement template. It's advised to additionally send out a variation letter if you have a customer mailing list.
Label Your Boxes
If you want to assign a specific color for each department or floor you can use this color-coding system which will show your movers where to put each crate or box in the new location.
Moving Expense Capitalization
Some office moving expenses can be capitalized and others can not. Click here for more information.
How to Estimate a Nashville Office Move
Having a secure understanding of your budget is a huge step in planning your business move. Here are some of the factors that determine the final custom office moving quote you'll receive:
Miles between the current and new office
How many crew members required for the job
How many company-supplied equipment used
Volume of items to relocate & type of business
Accessibility of both office buildings
Our dedicated crew at 6th Man Movers has accomplished thousands of successful office relocations in and around the ​​Nashville Metropolitan Area. Hiring our top-rated team will allow you to have a Nashville office moving experience that is affordable and budget-friendly.
Choosing the Best Nashville Office Movers
The quality of the entire Nashville office relocation depends on how a company manages it. – this is why you want to choose a trusted and experienced office moving company.
Before hiring, consider the following steps:
Make sure the company is properly insured and licensed in case things don't go as planned. This will protect your items, the office building, and the people involved in the transfer.
Check their Google and Yelp reviews– what do past clients have to say about them?
Find out how many years of experience they have with Nashville office moving services
Ask what their process is for office moving
Ensure their trucks are well maintained, up-to-date, and smooth-riding to ensure your fragile and expensive office equipment is protected
Take a look at the company's claim rate
Inquiry about storage services during the office move (if needed)
Once you're these questions have been answered, take a look at our 5-star Nashville office mover's reviews on Google and Yelp.
Request a Free Quote Today!
If you're moving your office to, from, or within the Davidson County area or all of the Nashville Metropolitan Area, call 6th Man Movers or fill out our "Get a Free Estimate" form online! We're the best office movers in Nashville!