The city of Nashville, TN is best known for being the capital of country music and is currently home to the Country Music Hall of Fame as well as the popular Music Row district. This historical background has led many to dub the area with a nickname of "the Music City".
While it is often called the capital of country music, Nashville is also the capital of Tennessee. The city boasts a great variety of gorgeous parks, top-rated restaurants, and plenty of fun outdoor activities.
Have you been thinking about moving to Nashville? Newcomers tend to make their way to this beautiful area for a wide range of reasons such as for a new job or to start a family. They may be coming to town because of a medical condition or simply to get a fresh start and a change of scenery.
No matter what the purpose is for relocating to this amazing city, it's always important to learn about Nashville moving costs when making the switch. There are a handful of details that will affect this process including the number of items you have, local moving rates, and the part of town you're relocating to.
We've compiled this guide to help you determine the moving costs in Nashville so you can better calculate what you should plan on paying during the transition.
Factors That Affect Your Moving Costs in Nashville
A team of helpful movers will be happy to provide you with a detailed Nashville moving costs quote that is based on the specifics of your upcoming relocation. Calculated using the local average hourly moving rate, these estimates will give you a better idea of what your final bill will look like.
The main factors that will be considered as part of your Nashville moving price include:
Volume of your belongings:

How many items you have will be considered with the amount of time the job will take.

Packing:

Adding helpful packing services to the mix will be calculated into the final price you pay for the project.

Moving supplies:

Efficient movers will supply the necessary moving equipment and packing materials, but they will be added to your moving costs in Nashville.

Location access:

The more difficult it is to reach your front door and garage, the more likely it is that the project will take longer.

Stairs:

Any location with multiple levels will require additional time and effort on your movers' behalf, which means it will affect your Nashville moving estimate.

Furniture assembly/disassembly:

Your moving company will likely be available to help with disassembling and reassembling furniture, though this time and effort will be added to the moving costs.

Traveling distance:

The destination and distance are also considered when you're looking to get a price for your pending transition.

Special assistance:

A variety of other aspects that can change your moving rate including moving a piano, handling fragile antiques, extra equipment needs, etc.
Full-Service Movers vs. DIY Moving in Nashville
As trusted movers take on the task of handling your relocation, they ensure that you can avoid injuries and save your back from doing the heavy lifting. On the other hand, relocating by yourself means taking care of everything and getting all the materials needed.
Most crews will provide their own moving supplies and relocation equipment, while also offering professional packing services to completely cover the entire process. They'll bring their own specialized moving trucks and will always protect your furniture along the way.
You'll be able to save time and put your focus on other tasks, giving you the freedom to do other things on your list. Their years of experience and industry expertise will ensure every step is followed from beginning to end.
Your transition will be stress-free and easy when you hire the right team of reliable movers to assist you.
Average Moving Costs in Nashville
How much do movers cost in Nashville? There are average prices you can expect to see with your moving estimate that will be combined with the specifics of your relocation.
The main factors that are calculated into Nashville moving estimates vary based on the type of transition and the amount of time it takes to complete the project. Local movers will determine your quote using hourly moving rates in Nashville.
Using these amounts, your Nashville moving costs will be paired with the number of hours and the size of your current home or apartment space.
Cost to Move a 1 Bedroom Apartment in Nashville
Typically, a one-bedroom apartment relocation will take about 3 to 6 hours of labor with two movers to complete the job. Dependable moving companies will give you a detailed Nashville moving quote that combines their hourly rate with the time taken to get the project done.
Cost to Move a 2 Bedroom Apartment in Nashville
The process of moving a two-bedroom apartment will usually require up to three movers and take between 3 to 6 hours to finish. By multiplying the time by the hourly moving rates in Nashville, you can better anticipate the final relocation cost.
Cost to Move a Home in Nashville
The biggest factor in figuring out your Nashville moving costs for a home relocation is the size of your property. Home moves will normally take around 4 to 7 hours of labor with three or more movers on-site. The larger your property, the longer the process will take and the more professionals will be needed to finish the task.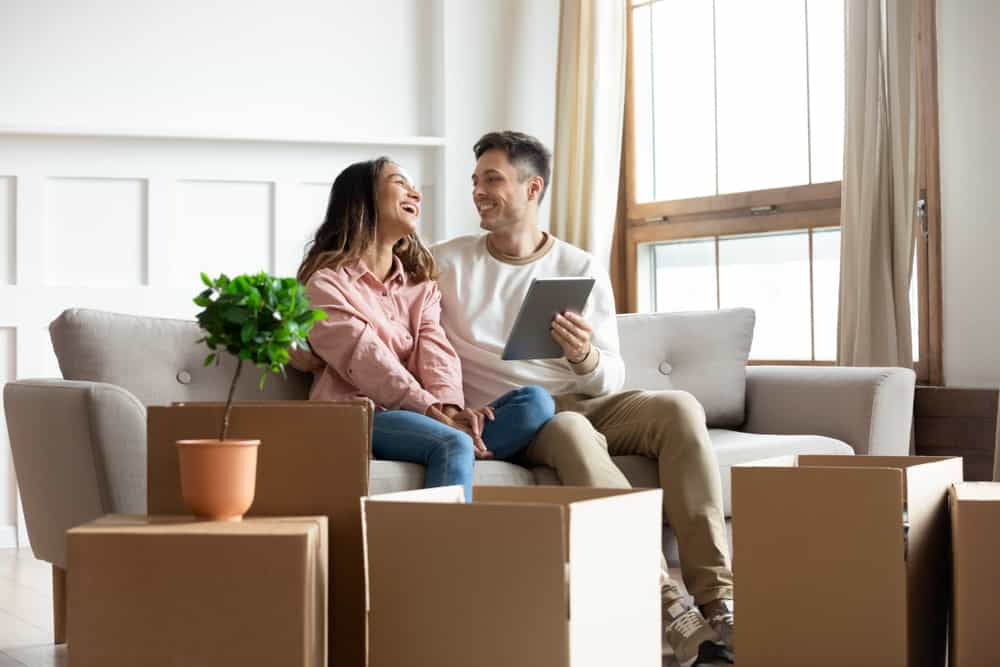 A few main details that will go into the cost of movers in Nashville are where your new location is, how many belongings you own, and the square footage of your space. For long-distance relocations, you can expect to get a binding Nashville moving quote.
Tips to Make Your Nashville Relocation More Affordable
Trying to determine how to reduce your cost of moving in Nashville? You'll find there are a handful of measures you can take to get a lower relocation quote and pay less out of pocket.
Get rid of junk:

Taking the time to throw out your own garbage and getting rid of trash ahead of time will mean your movers won't have to factor this effort into your price.

Pack your own belongings:

Whenever you're able to do the packing for yourself, this will save your moving company loads of time and mean lower Nashville moving costs.

Break down furniture:

Prepare every piece of furniture for the transition and make it easy for the movers to simply load everything onto their trucks.

Check with HOA/Landlord:

Verify that the owner of your home or apartment complex doesn't have any standards or restrictions that must be followed for a move.

Provide clear instructions:

Make a plan of action for you and the moving company you hire to follow so that the process can be completed quickly and efficiently.

Offer drinks and snacks:

This provides your movers with a quick pick-me-up that will make them work harder and faster.
How To Choose a Nashville Moving Company
Deciding between the best moving companies around town may feel intimidating at times, but it can be simple when you know what details to look up. There are numerous advantages you can enjoy when you take the time to consider the most important details, which includes finding a team that will give you fair and affordable Nashville moving costs.
Read through online moving company reviews on Google and Yelp 

Find their claims rate percentages and other facts

Identify how many years they've been in business

Ask how many moves they have handled since their founding

Verify they are licensed and insured

Confirm they provide the types of services you require

Double-check that they have the equipment that will be needed
With more than 10 years as the top moving company in Nashville, 6th Man Movers has consistently completed over 2,500 successful relocations per year. We have received hundreds of positive reviews on sites like Google and Yelp, giving us a strong reputation and experience serving the area. Members of our team also donate over 200 hours of labor to our local community annually.
Additional Nashville Moving Tips
How much should you tip movers in Nashville?
If you are pleased with the service, it is common to tip movers $25 each (minimum) or you can split 18-20% of the total Nashville moving costs between the crew members who assisted with the job.
Ultimate Nashville Moving Checklist
Make sure to take a look at our Ultimate Nashville Moving Checklist to get a clear idea of the steps you can follow to have a smooth and simple relocation from start to finish.
Get an Affordable Moving Quote in Nashville
We know how exciting it is to relocate and once you've calculated your moving costs in Nashville, our team will be happy to offer you the top services in town. As the best moving company around, 6th Man Movers will ensure the entire process is done right the first time! Reach out to the best Nashville local movers today at (615) 000-0000 or complete the Request a Quote form for a free moving estimate!